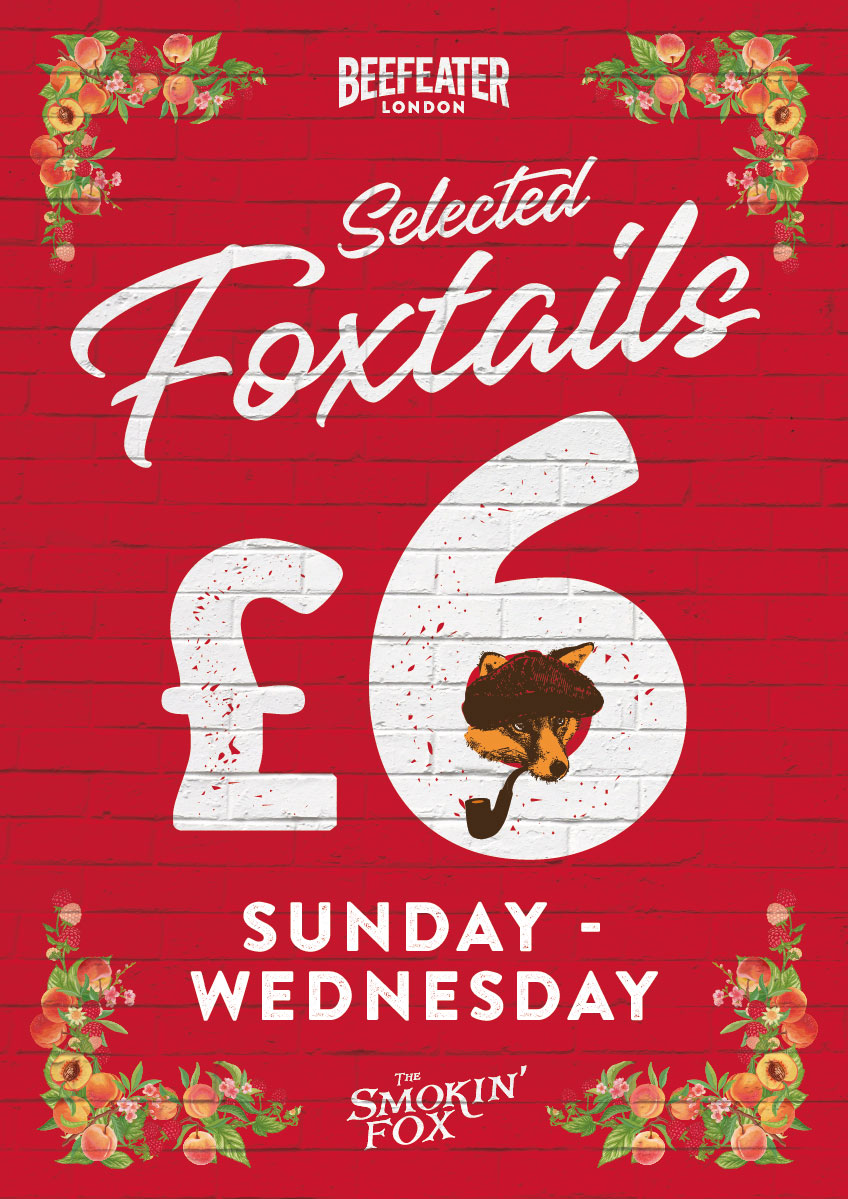 This promotion is no longer running
Attention, frugal foxes! We are shaking things up with £6 Beefeater cocktails Sunday to Wednesday.
Who needs a yacht when you can have a £6 cocktail? Cheers tae that!
Twister
Beefeater Strawberry Gin, Midori, apple juice, fresh lime juice, lemonade & sugar syrup
Blood Orange Negroni
Beefeater Blood Orange Gin, Campari, Martini Rosso & Irn Bru syrup
London Mule
Beefeater London Dry Gin, fresh lime juice, ginger ale & ginger sugar syrup
All drinks are available for £6 Sunday – Wednesday, and £8.50 the rest of the week.